This article was co-published with the Student Insurgent. The Student Insurgent's Managing Editor, Eric Eric Howanietz, contributed to this article and Mary Bogen provided research.
The Board of Trustees (BoT) governs the University of Oregon, and oversees its entire administrative hierarchy. The board makes decisions that affect student life, such as raising tuition and changes to the student conduct code. Many of the matters the board takes on also impact the greater Eugene community, such as approval of large construction projects.
The Oregon state legislature created a neo-liberal structure for the UO BoT, when it passed SB 270 in 2013. Previously all public universities in Oregon were governed by the Oregon University System in Salem. Corporate interests at UO wanted to create "self-governance" with the hope of having a better chance of attracting private donors. Or as Phil Knight put it, "a step toward becoming more of a private university."
The state faced pushback on the legislation from the classified staff union and student activists. These opponents voiced concerns of a lack of representation for staff, students, and faculty. Alarmingly there would also be less oversight of tuition increases. Ultimately the state created a board at the University of Oregon that features 14 board members appointed by the governor and one non-voting seat for the president. Of the 15 total seats, there is one set aside for a student, one faculty seat, and one non-faculty staff seat.
President Schill takes pride in the board being made up of mostly UO graduates, however most of the board does not reside in Eugene. Many of the board members come from a background in banking or charter school advocacy. Earlier this year the Board saw an influx of seven new members with significant turnover of old members.
Chuck Lillis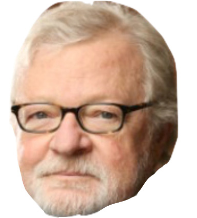 Chuck Lillis serves as board chairman, and has served in that position since he was appointed to the UO's first BoT. In an interview with the Daily Emerald, Lillis stated that he will be staying on until all the new members are acquainted with the university, but this would have him exceeding the normal term limits for the BoT.
Even if you are not familiar with the BoT, Chuck Lillis name will likely sound familiar if you have ever been on campus in the last 18 years, with the Lillis Business Complex sharing his last name due to his $14M donation. Much of Lillis' wealth was made from raiding the assets of the old Bell Telephone Company.
Lillis became VP of Marketing of US West in 1985, a year after its creation when AT&T was forced to split into seven companies due its anti-trust settlement with the US Government. In 1995, Chuck Lillis became CEO of MediaOne, a cable modem company created by US West. MediaOne split off into its own public company in 1997 but just a few years later agreed to be acquired in a deal that closed in 2002 by AT&T for $44B.
In the Spring of 2020 the COVID pandemic rolled across the country, forcing UO to shut down its campus. At the same time, Chairman Lillis decided to ignore the dangers and convene an in person BoT meeting. Student activists in hazmat suits opposing the in person meeting were shoved over by the heedless chairman at the Alumni Center's entrance.
Ginevra Ralph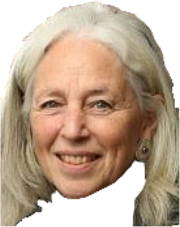 Ginevra Ralph also served on the first iteration of the BoT. Previous to serving on the BoT, Ralph was a trustee for the UO Foundation Board from 2006 to 2013.
Ralph is one of the co-founders of the The John G. Shedd Institute for the Arts and currently serves as Director of Community & Cultural Services for the organization. In 2018 The Shedd, along with other businesses, opposed the City of Eugene's plans to set up a homeless shelter downtown during the winter. This brought the ire of advocates for the homeless who staged several protests in front of the performing arts center.
Earlier in 2018, Rose City Antifa exposed local actor Evan James McCarty as a Neo-Nazi. Among the places he was performing at was The Shedd. When the Eugene Weekly brought this information to James Ralph, executive director and husband of Ginevra Ralph, he said the institute would cut ties with McCarty. Just a little over a year later McCarty was performing with The Eugene Gleeman all-male choir at The Shedd.
Ross Kari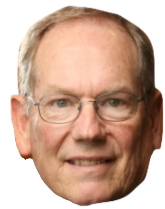 Ross Kari is the only other board member that remains from the inaugural board. Kari has a background of working for the biggest banks on Walls Street.
Kari started as a financial analyst with Wells Fargo in 1983 and stepped down as CFO in 2001. In 2009, Kari joined Freddie Mac as its CFO, just a year after the Federal Housing Finance Agency placed it under public conservatorship. Kari was among the handful of execs that came under fire from government watchdogs for his high compensation while the government-sponsored enterprise bled money. Just for signing on with Freddie, Kari received $2M. In 2011, Kari was paid over $3.2M by Freddie Mac.
Kari currently serves on the board of one of the largest investment banks, Goldman Sachs. In his six years on the board, the company has been ordered to pay $2.9B to the US Department of Justice in a foreign bribery case and fined £34.4M for misreporting transactions over a decade.
Tim Boyle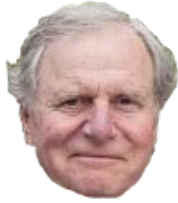 Columbia Sportswear CEO Tim Boyle may be new to the Board of Trustees, but is well acquainted with the board. In 2012, Tim Boyle co-founded the Oregonians for Higher Education Excellence political action committee that lobbied the state legislature to restructure universities. Boyle put $62.5K into the PAC, which also received $65K a piece from Lillis and Phil Knight.
Columbia VP Peter Bragdon was placed on the first BoT, and served on it until Boyle joined this year.
Starting in 2019 and into the pandemic, Boyle led an anti-union crusade against his warehouse workers in Portland. Workers sought to organize as many were getting paid unlivable wages, were forced to work mandatory overtime, and the company would not provide basic first aid supplies. When Boyle got word that the workers were organizing with the Teamsters, he signed off on a contract to pay union busting company Crossroads Group $400/hour to dissuade employees.
Boyle made a visit to his warehouse in Dec 2019 to provide a brief speech against unions. He talked about how unions have their place, but not for Columbia warehouses. Additionally joking that he is a union member, by the count of him being a part of the Screen Actors Guild, that was necessary for him to join to appear in a Columbia commercial.
In his over 30 years as CEO, the company has faced allegations of violence towards workers at a supplier to indictments from the US Customs Department. Columbia Sportswear and its VP of manufacturing faced 114 counts of import smuggling and conspiracy in 1991. A US attorney described it as a "long-term, massive and deliberate scheme to defraud the government." Ultimately Columbia settled to avoid $57M in charges and plead guilty to a felony charge of conspiring to avoid paying import duties.
Marcia Aaron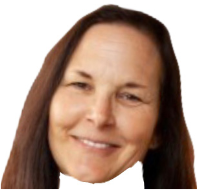 Marcia Aaron has been on the BoT since 2018, is the founder of KIPP SoCal Public Schools -a network of charter schools- and is set to become a Portfolio Investment Manager of Charter School Growth Fund (CSGF) in January. Education advocates report that KIPP has cultivated a practice of publicly humiliating, shaming, and sometimes yelling at students as a means of discipline.
CSGF has many of the big name capitalists in the "education reform" game funding it: The Walton family, Gates, Zuckerberg, and Ballmer among them. CSGF is helmed by Kevin Hall, who previously worked at Goldman Sachs and McKinsey & Company. McKinsey made the news during Transportation Secretary Buttigieg's presidential run when he was questioned about the company's involvement in bread price fixing. McKinsey is also known for aiding autocratic leaders, advising Purdue Pharma to "turbocharge" opioid sales, and recommending ICE cut back medical care and food for detainees.
Bob Braun, who was an education reporter for nearly 50 years wrote, "The coalition of foundations, non-governmental organizations and financial institutions promoting privatization is an opaque, multi-billion dollar, alternative governance structure. "
Toya Fick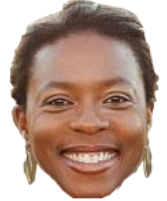 Toya Fick is one of the new board members and serves as the executive director at Stand for Children Oregon. Stand for Children shares many funders with CSGF, including Ballmer and the Walton family. In addition, Bezos has poured money into the organization.
Across the country, Stand for Children through its political arm has pushed for ballot initiatives and politicians that are pro-charter, pro-business and anti-union. Education historian Diane Ravitvch said, "Let's be clear: Stand for Children and its kind want to put an end not only to teachers' unions but to the teaching profession."
Fick and Stand for Children Oregon attacked unions earlier this year through Oregon House Bill 2001, which ultimately passed. The bill lessens the importance of seniority when it comes to layoffs, something long standing in collective bargaining agreements for teachers, and trades it for an undefined merit assessment.
Fick is also a board member of Foundations for a Better Oregon, a major funder of which is Allyn Ford's very own Ford Family Foundation. Allyn Ford previously served on the UO BoT and is a major figure in the local financial and timber industry.
Michael Schill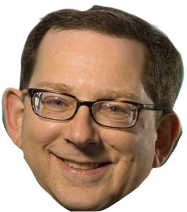 Michael Schill, probably the most visible of the trustees, was appointed to the president position in 2015. Schill comes from the University of Chicago Law School and has a background in housing. Despite this background Schill was unwilling to bargain over housing with the GTFF when they spoke about the poor stock of graduate housing.
The UO has a long standing relationship with Nike. Under Schill the relationship with its founder Phil Knight, has remained just as cozy. Knight has such a direct line with the UO President, that Schill once stepped out of a meeting with the GTFF representatives to take a call from Knight's office.
Schill has also shown his disdain for student activists during his tenure. Students claimed the stage where Schill was set to give his State of The Union speech in 2017 in order to protest tuition hikes and the unsafe conditions for BIPOC members of the campus, arguing their voices were not heard in several other forums. After this Schill went to the New York Times, writing a full op-ed claiming the students actions were similar to those of fascists.
Steve Holwerda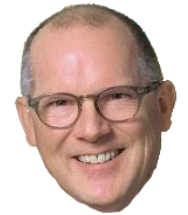 Steve Holwerda is owner and managing director of Ferguson Wellman Capital Management. Such elite level capital management companies cater to the biggest millionaires and billionaires, with Ferguson's website claiming to be "mainly comprised of high-net-worth individuals." Indeed, the minimum capital investment required for an account with Ferguson Wellman is $3 million. With rankings in Barron's, Financial Times, and the Portland Business Journal, there is no doubt that Holwerda has a cleanly crafted identity in big business circles.
Ferguson Wellman also deals with significant charitable donations, so it may just be a matter of convenience to have someone that can make anything into a tax write off. Of course, the clientele of such a prestigious capital management company is always confidential. However, it is doubtful that Holwerda found his way on the BoT without some connection to his clientele. If any past or present members of the BoT would like to disclose their holdings with Ferguson Wellman in the spirit of transparency, we encourage them to do so.